We are looking for motivated students to apply to the Ecology, Evolution, and Environmental Biology Department for our PhD and MA programs. If you are interested in joining the lab, please e-mail Maria Diuk-Wasser with your CV and a short statement on: a) your background and research interests; and b) how these interests align with the work of the lab (i.e., what aspect of vector-borne disease eco-epidemiology you would like to work on).
We are looking for a Laboratory Technician!
Position Summary
The Diuk-Wasser in the Department of Ecology, Evolution and Environmental Biology is looking to hire a part time lab technician for molecular and field work on tick-borne disease pathogens.
** This is a 12-month term appointment with the possibility of extension contingent on successful performance and continued funding.
---
Responsibilities
The lab's work focuses on studying the ecology of tick-borne pathogens by collecting field samples during the summer months, conducting quantitative PCR and tissue culture, and animal-tick transmission experiments during the academic year (see https://ecoepidemiologylab.e3b.columbia.edu). The technician would assist in all these activities, help order reagents for the lab as well as help coordinate and prepare for the field sampling season.
Conduct DNA extractions and quantitative PCR. 30%
Project management for the Diuk-Wasser Lab. 25%
Collect field samples during the summer months. 20%
Coordinate and prepare for the field sampling season. 15%
Help order reagents for the lab.  10%
The ideal candidate will have experience with DNA extractions and quantitative PCR, will have previous field experience (not necessarily collecting ticks) and have experience working with laboratory animals (optional). The candidate should have a strong interest in disease ecology and will participate in providing support to students and postdocs in the lab. The candidate should have excellent communication skills, have meticulous attention to detail, and exhibit strong project management skills.
---
Minimum Qualifications
Bachelor's Degree in the biological science.
Two years of experience in a research environment.
Experience working in a molecular laboratory and some field experience.
---
Preferred Qualifications
A graduate degree in Ecology/Biology/Evolution and experience in pathogen screening.
Strong dedication and organizational skills evidenced in recommendation letters (2 letters required)
Molecular experience: DNA extraction, quantitative PCR.
Field experience
​​​​​​​Laboratory animal experience
---
Equal Opportunity Employer / Disability / Veteran
Columbia University is committed to the hiring of qualified local residents.
Applications open: Mar 23 2021 Eastern Daylight Time
Link to the application: https://opportunities.columbia.edu/en-us/job/513430/lab-technician
---
We are looking for summer research assistants!
We have multiple paid research assistant positions for the 2021 summer field season to assist with research and outreach activities on a project studying the eco-epidemiology of Lyme disease on Staten Island, NY. The assistant will assist our team with one or more of the following activities depending on their experience: online and in-person household epidemiological surveys, public outreach and promotion of The Tick App, tick and host sampling in residential properties to evaluate human exposure to ticks and the risk of Lyme disease in urban areas. This position will provide strong training in conducting epidemiological surveys in the field, tick collection and identification, data management skills, and science communication. 
 
Primary responsibilities (one or more of):
Conduct online and in-person recruitment and surveys of householders
Conduct ecological assessments of residential properties, including tick, small mammal, vegetation and camera trap sampling in yards and surrounding areas
Coordinate field logistics and data management with a field crew of 3-4 assistants
Manage public outreach activities (online and in-person), including preparing and distributing announcements and reports, attending public events, and updating social media.
Requirements: Applicants should have a keen interest in disease ecology/environmental health/epidemiology/public health, have strong leadership and communication skills, and be highly organized with legible handwriting. A valid U.S. driver's license and clean driving record is required. Experience with tick, mosquito or rodent sampling and identification, as well as with public outreach are desirable but not required. This may be a fieldwork intensive position, so RAs must be in good physical condition and be capable of working in unfavorable environmental conditions (e.g. rain, heat, tick-infested habitat).
Dates/Hours: This is a full-time, temporary and seasonal position beginning in May and ending in August 2021; exact dates are somewhat negotiable.
Wages/Benefits: Housing, field equipment, and transportation within the study area will be provided if needed; current residence on Staten Island and car availability will be considered a plus. Wage is commensurate with education and experience.
COVID-19 Considerations: Columbia University regulations regarding COVID may impact exact start dates and fieldwork logistics. Flexibility on the part of seasonal workers may be required.
TO APPLY: Applications can be accessed online through the google form below. You will be required to provide a list of three professional references, as well as a cover letter outlining relevant field experience and a CV/resume. Please provide these in a single PDF document with your last name in the subject. Applications review will begin in March 8th 2021 and continue on a rolling basis.
Link to the application: https://forms.gle/voojAgd4QGeXaVaT8


Please contact Maria Diuk-Wasser if you have any questions: [email protected]
Image Carousel with 5 slides
A carousel is a rotating set of images. Use the previous and next buttons to change the displayed slide
Slide 1: student dragging for ticks

Slide 2: students sampling for ticks in the yard

Slide 3: students surveying and sampling for ticks in the yard

Slide 4: researcher sampling for ticks in the park

Slide 5: student handling mice in the field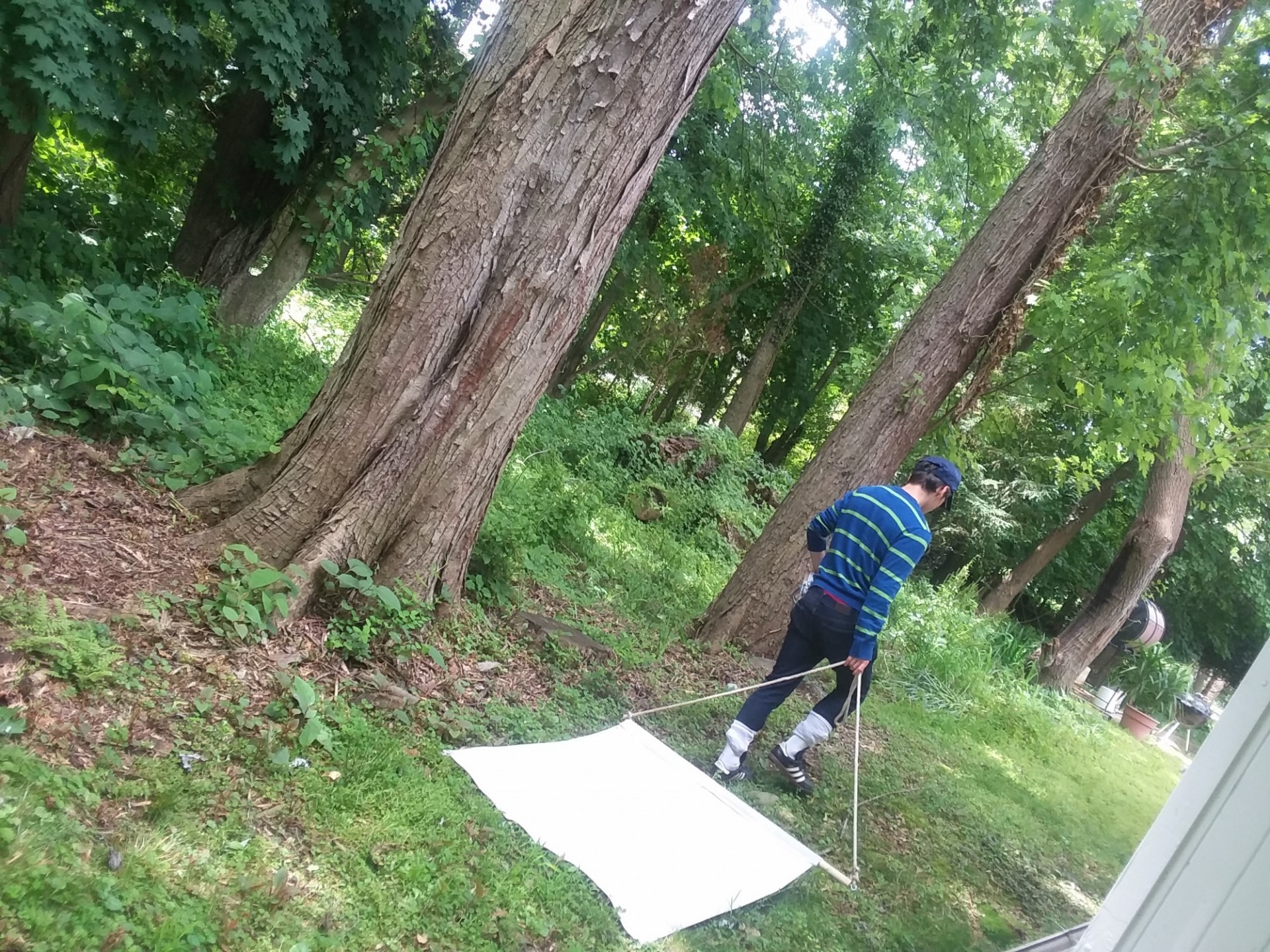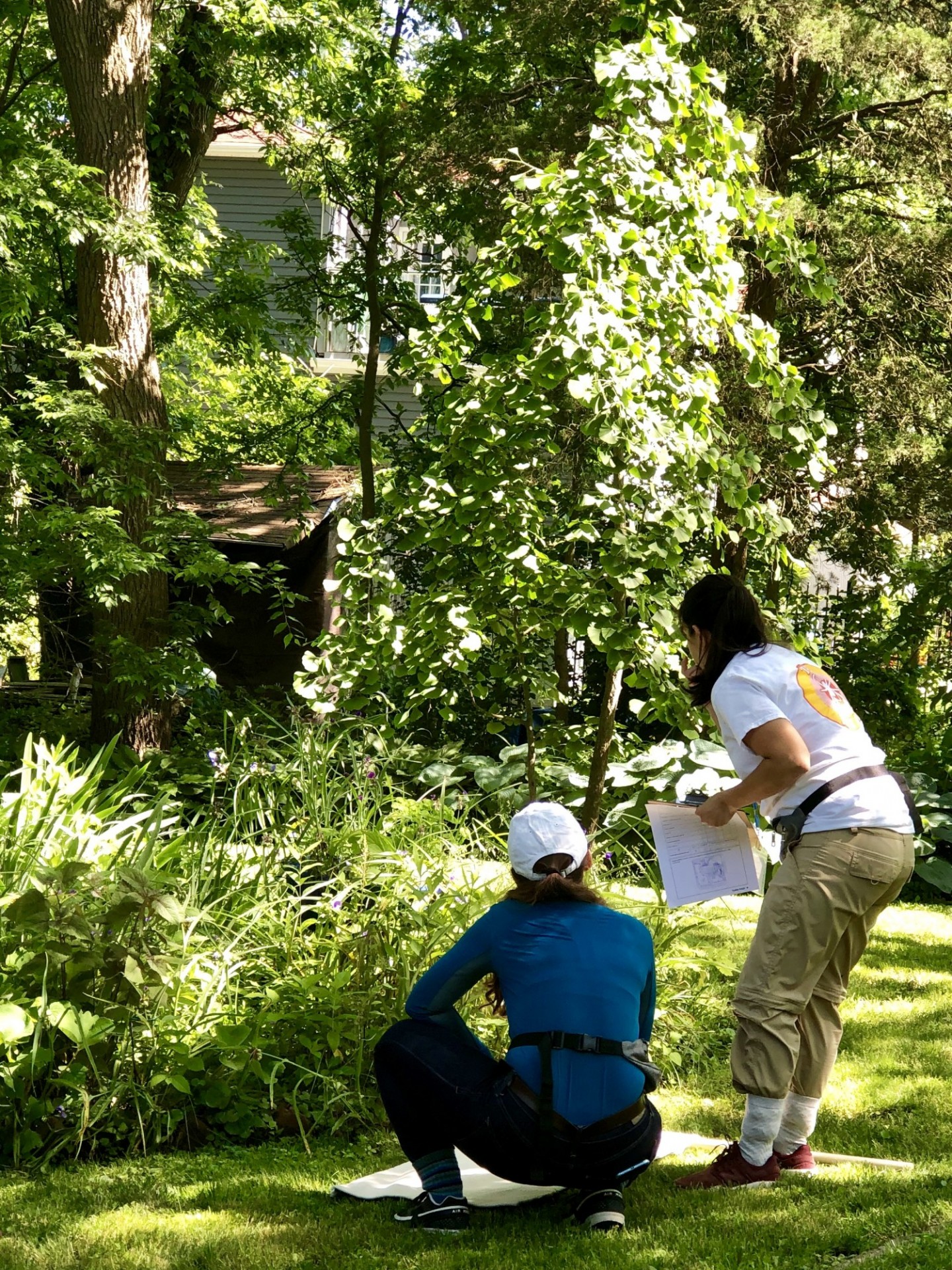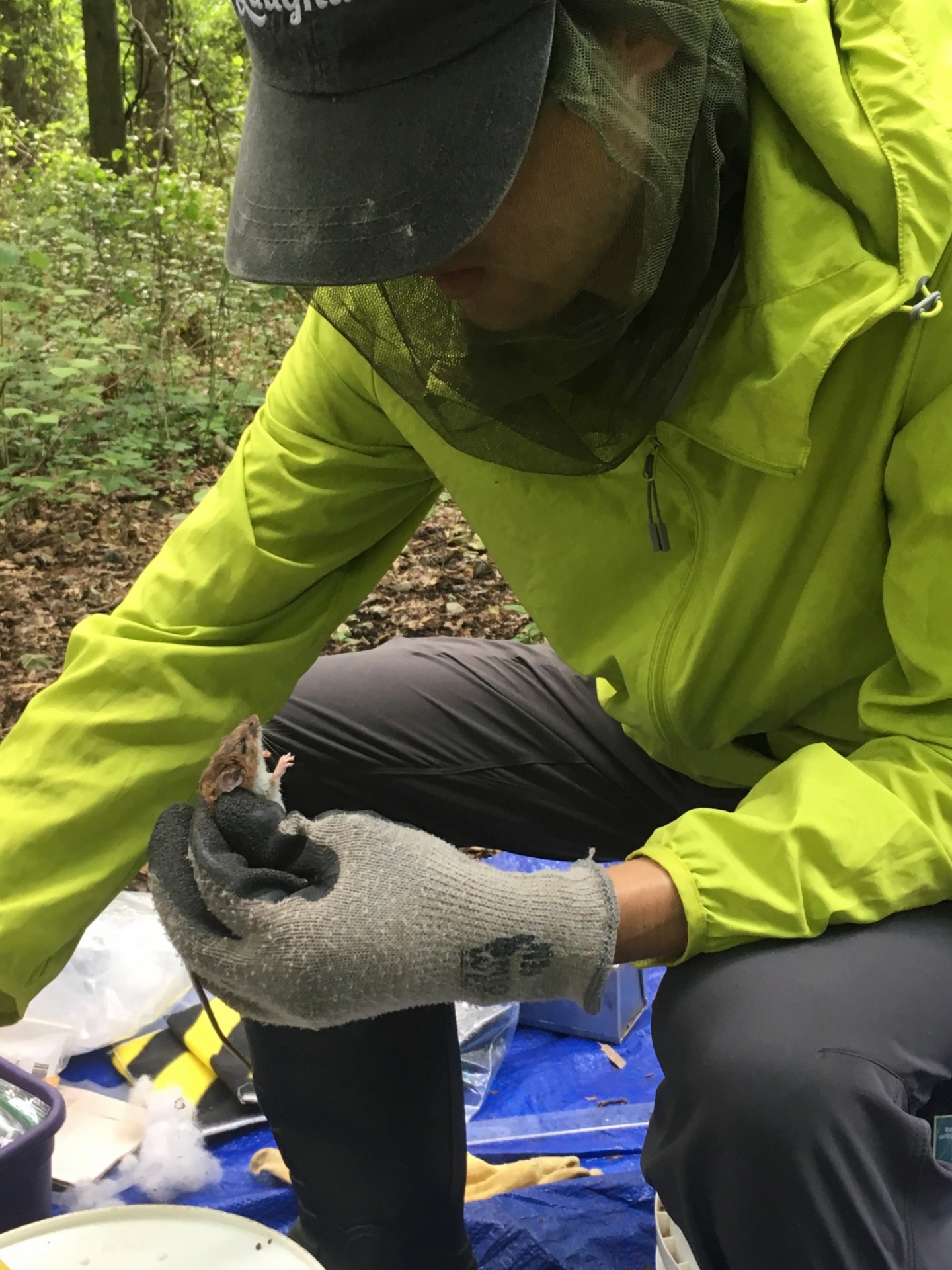 Previous
Next